Gifts For The Beauty Lover That You'll Want to Keep For Yourself
One day I posted on Instagram, and I wasn't wearing any makeup. A lady commented back to me that she hoped I didn't do that again. She went on to say that I was an inspiration for her when I had on my makeup. She had gotten in the habit of not fixing up after she retired, and seeing me with my makeup on inspired her to also put some on. So, here I am today, makeup on and hair combed, and I'm showing you some gifts for beauty lovers.
Gifts For The Beauty Lover
The first gift I bought is a 12-Day Advent Calendar from Wet & Wild. I realize this calendar won't be leading up to Christmas because I'm gifting in ON Christmas. But I still thought it would be lots of fun to look behind each door and find 12 small gifts.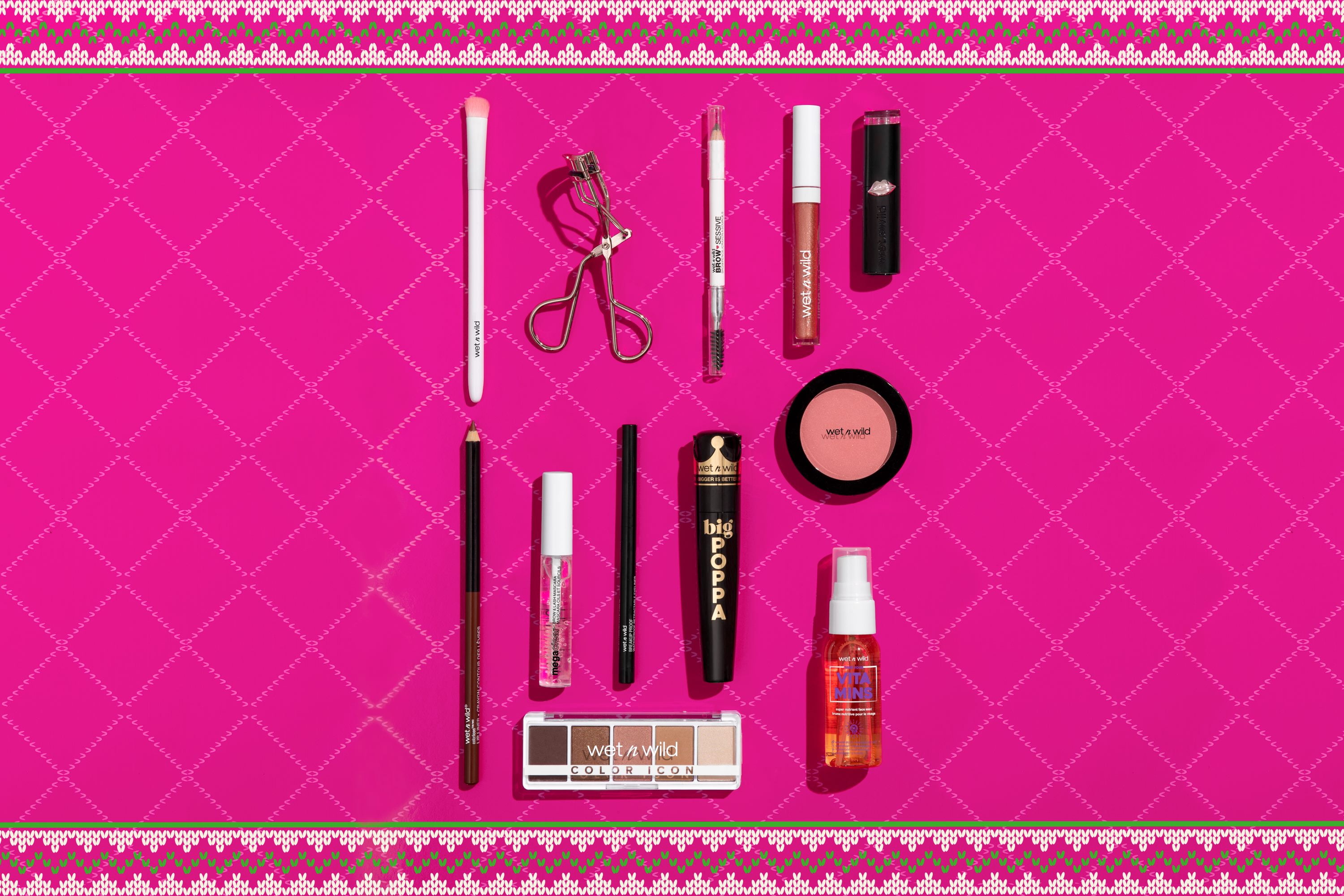 Here are the gifts that are behind the closed doors. I know my youngest granddaughter will have lots of fun with this gift.
Gift for the Nail Lover
This 6-pc 7-Way Nail Buffering Blocks are going to make great stocking stuffers. I am keeping a couple for myself since I can never find a file when I need one. The others will go in the stockings of the girls in my family.
Gift for the Lip Gloss Lover
The Butter Gloss Lip Trio is another gift that you can break up and use for multiple stocking gifts. My granddaughters love lip gloss, so I think they will love this small gift.
Gifts for the Eyeshadow Lover
Okay, this gift is for me! I've used Sigma makeup brushes for years, but I've never seen this product before. The Sigma Beauty Glam N Go Mini Eye Brush Set is perfect for when I'm traveling! This gives me a brush for shading, blending, and lining, and that's all I really need.
Plus, I love the little zip beauty bag. I can use it when I'm traveling to hold the brushes or throw it in my handbag and use it to hold lip gloss, change, etc.
The By Terry Ombre Blackstar Cream Eyeshadow in Blond Opal is one that I've used for almost a year. It is the shimmer you see in the inner corner of my eye, and I use it every time I put on eyeshadow. It is creamy smooth and is the perfect color for highlighting my eyes.
Gift for the Bath Lover
If the holidays have you stressed, then you might like this Luxury Bath Tray Gift Set. I've not used it yet, but I'm excited to try it and let Calgon Take Me Away!
This caddy has a place for a glass of wine, your phone, your iPad, and a candle. It is adjustable so that it will fit almost any tub. All you have to do is fill the tub with water, add the bath salts, and sit back and relax.
More Gifts for the Beauty Lover

Walmart is a great place to turn to for a huge variety of gifts that will be sure to bring a smile to their faces. You'll save so much money shopping their Holiday Gifts that you'll be able to treat yourself as well!
Looking for More Gifts from Walmart?
Check out these posts:
Walmart sponsors this post, and I will receive compensation, but the opinions expressed are my own.
50 Is Not Old partners with affiliate platforms where commission may be earned based on clicks and or purchases, and I would love it if you decided to use the links above! Affiliate links help bloggers like me fund the free content we provide on our blogs.